W.U. School 2011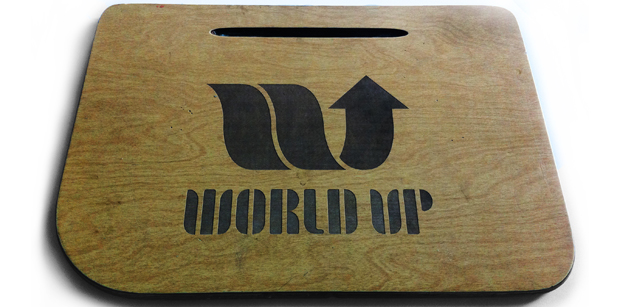 World Up's W.U. School (aka WUniversity) program is a multi day educational experience where we invite select high school students to enroll in one of two innovative programs aimed at empowering students to learn to contribute to the emerging technology based global community. Beginning in the summer of 2011, WU School will host one group of students in the mornings for Hip Hop Hackers with World Up's Technology Director Ari Joseph. In the afternoons, Music Director Spazecraft 1 teaches interactive music-making and producing in the Living Remix Project. The WU School will take place at the Red Bull Space located at 15 Watts Street in New York.
To become a part of the W.U. School program, New York City high school students must apply to either Hip Hop Hackers or Living Remix by downloading the application from www.worldup.org. Select students will then be invited to attend the courses for the full seven weeks. Each day will feature special guests who will participate and interact with the students and give them real-life examples of successful application of these skills.
Through its technology and arts workshops, World Up is not just empowering young innovators to participate for a day, we are teaching them to contribute to the emerging technology based global community. Our method, collaborating with artists, musicians, programmers and educators around the world, allows us to make technology education accessible to all students.
9am - 12pm HIP HOP HACKERS is a landmark educational program created by World Up to empower urban youth by developing essential technological skills through a hip hop lens. As a student, you would be taking part in our inaugural pilot program where you will use technology to create an exciting new tool or application.
The program is being developed by Ari Joseph, a graduate of NYU's Interactive Telecommunications Program (ITP), Middlebury College and New York's own LaGuardia Arts High School. Ari is a designer, musician and photographer in his hometown of Brooklyn, NY, and works blending these disciplines. Follow him on twitter at @byarijoseph or visit him at arijoseph.com or nottwomu.ch.
World Up believes technology education is a natural extension of hip hop culture, not an unrelated entity. Hip hop was founded by hackers: DJs who hacked their turntables and forever changed music, MCs who hacked language and created a lexicon that still drives youth culture, B-boys that hacked movement and seemingly gravity itself, and graffiti artists that hacked the visual landscape to bring awareness to issues in their community. Through their artistic innovation, hip hop pioneers put their communities' issues front and center in the global consciousness. By fusing hip hop, the arts and technology, World Up is empowering students to become stewards of their own destinies.
1pm - 4pm THE LIVING REMIX PROJECT is an interactive workshop series in hip hop and electronic music production and lyric writing. This series introduces participants to
• the art of "beat-boxing" and using the voice as an "instrument" through collaboration
• popular electronic music making tools and techniques
• new interactive sound tools
• storytelling through rap and poetry, giving participants in the program a voice.
• collaboration with artists around the globe via internet based music studio platforms
(past guests have included Lupe Fiasco, Bajah and The Dry Eye Crew (Sierra Leone), Blitz the Amassador to name a few)
Aaron Lazansky-Olivas is an internationally recognized urban artist/designer, Hip Hop Educator, DJ & music producer born, raised, and currently residing in New York City. Over the years, he's toured and performed extensively internationally as an hip-hop artist, producer and DJ sharing the stage and recordings with a wide spectrum of artists including DJ Quest, Rob Swift, Vast Aire of Cannibal Ox, DJ Spooky, Gil Scott Heron, Prince Paul, Yoko Ono, MegMan, DJ Logic, Graham Haynes, Bill Laswell, Otomo Yoshida, Pauline Olivaros, JG Thirwell, and countless others. SpazeCrafte's educational Arts and Media Literacy Interactive presentations, lectures, and youth professional development workshops continue to solidify his place in academia. Aaron is currently the Assistant Director of Partnerships & Programming at the NYU Hip-Hop Education Center.
DATES: July 2011 (specific days coming soon)
* participating students MUST commit to attend ALL 7 classes. If you miss a class you are out of the program…trust us you won't want to miss them.
APPLY HERE ONLINE
-OR-
DOWNLOAD HIP HOP HACKERS APPLICATION HERE (right click)
APPLY HERE ONLINE
-OR-
DOWNLOAD LIVING REMIX APPLICATION HERE(right click)
E-mail completed applications to [email protected] by Tuesday May 31st at 12noon. Acceptance emails will be sent out Monday, June 6th.