WU's Best of 2011
BY
Staff
, December 20, 2011
Countdown to the 2012 WU Year!
Join us for the next 12 days as we countdown the new year with a staff list of BEST OF 2011. What follows is an epic list of our favorite discoveries this year. From films to Twitter to musical melanges, this is one list not to miss. We might even inspire you in that last minute search for the perfect gift.
Be sure to check in everyday for a new staff favorite in line with our mission to make the world smaller through hip hop, technology and education.
December 31, 2011
Best of International Hip Hop: We end our list with the best international hip hop 2011 list. Check out what we've been grooving to all year long!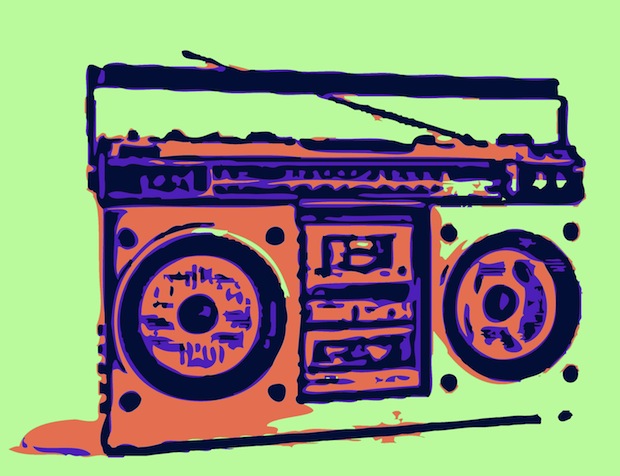 The (w)Rap Up- 21 Dopest International Hip Hop Tracks of 2011:
2. Omar Offendum, The Narcicyst, Freeway, Ayah, Amir Sulaiman (Prod. by Sami Matar) - #Jan25 Egypt
3. Baloji feat. Konono N°1 - Karibu Ya Bintou
4. Raka Dun (Los Rakas) - Sueño Americano
5. Blitz the Ambassador ft. V.I.P. - Akwaaba (Remix)
6. Lowkey feat. Shadia Mansour - Too Much
9. Lupe Fiasco feat. Skylar Grey - Words I Never Said
10. Ceza - Sen de Biraz Delisin
11. The Lo Frequency feat. Malikah, Edd & Chyno of FareeQ El Atrash, MC ZeineDin, Ram 6 - Traditions
12. Zero Plastica - Il Colore Della Terra
14. Nneka - My Home
15. Deeb - Masrah Deeb (prod by Gen K Official)
16. Chocquibtown - Somos Pacifico
17. Driemanskap Ft. Siya - I Will Make It
19. Nitty Scott MC - Auntie Maria's crib
20. Akua Naru - Mo(u)rning & The World Is Listening
21. Oddisee - The Carter Barron
December 30, 2011
The lovely Ariam shares her favorite WU moments of the year!
The Best WU Late night grind work: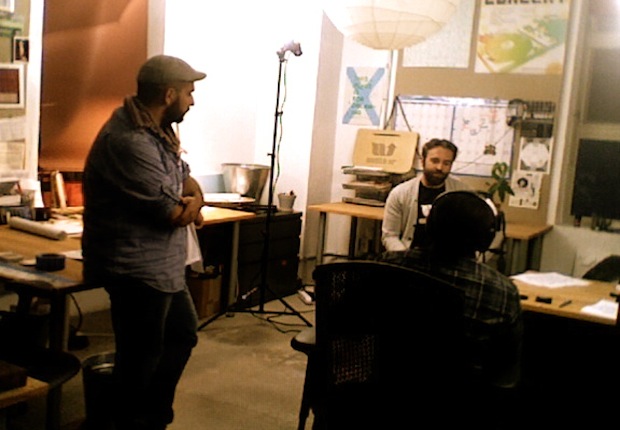 Best WU Outreach: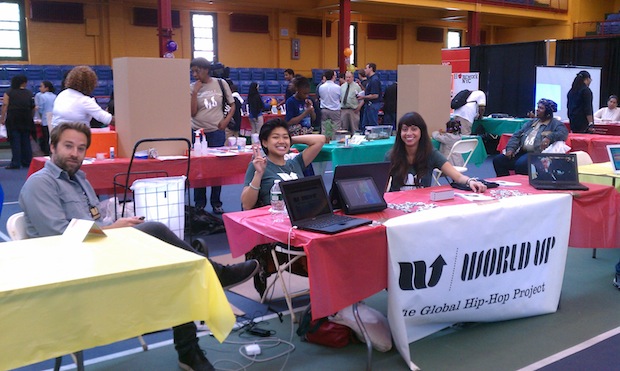 December 29, 2011
Peep Danielle's favorite!
Best Mixtape: Blu & Exile "Give Me My Flowers" Although many noteworthy mixtapes dropped year, we'de be hard pressed to find one better than this.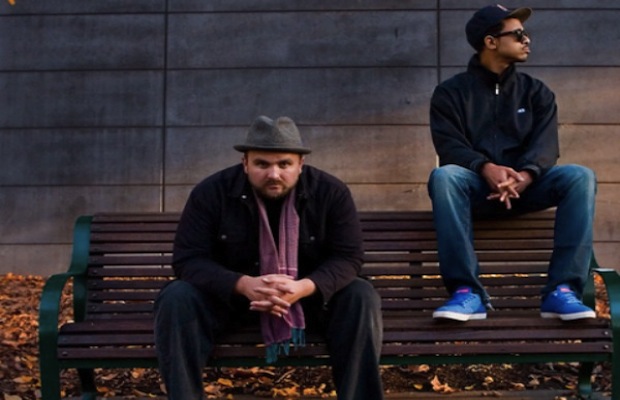 December 28, 2011
We continue the countdown with Ari's favorite of the year!
Best Photographer: Jamel Shabazz. 2011 marked the release of Shabazz's 10th Anniversary edition of his classic "Back in the Days," re-released by Powerhouse Arena books. If you're unfamiliar with Shabazz (as I was before this year), you should know that he's responsible for many of the most iconic images of the early days of hip hop. For a sneak peak, check out this New York Times slideshow.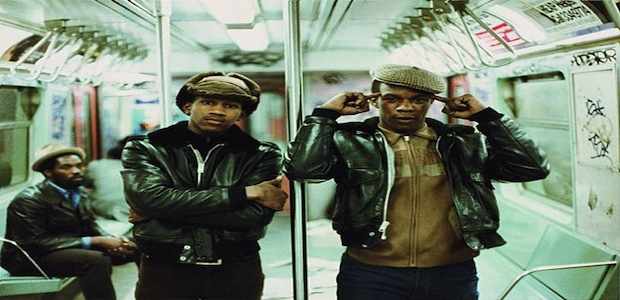 December 27, 2011
Only 4 more to go! Check Ebenezer's pick!
Best Live Shows:
2. Portishead at All Tomorrow's Parties
3. Amon Tobin at the Masonic Temple
4. Lupe Fiasco at the Bass Island Festival
5. People's Champs X Bajah and the Dry Eye Crew at Recess Part Deux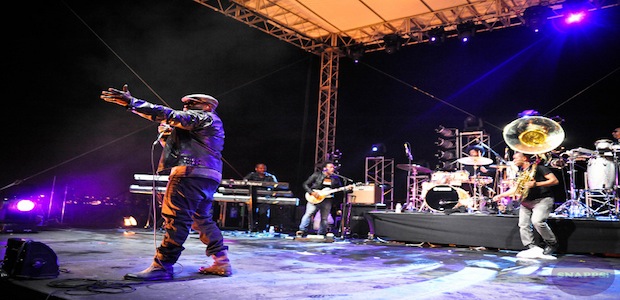 December 26, 2011
Carol shares her favorite!
Best interview: If there's a Struggle, Hip Hop Will Be There - The El Deeb Exclusive. It was really exciting and informative to not only speak with someone who is at the forefront of the Arab Spring movement in Egypt, but who is also an influential part and MC of the revolution. His love for hip hop and social equality was thoughtful and inspiring. The language of hip hop is truly spoken with the same passion and vigor in all cultures it touches.
With a prophetic song that dropped days after the revolution sparked in Egypt, MC El Deeb is an exemplar of World Up's mission to use hip hop to fuel social change. We chatted with him shortly after about the "Arab Spring," Egypt's upcoming elections in September, and a unity felt with hip hop artists worldwide surrounding the cause.

"Because the state that we were living in before the revolution, you could end up anywhere, you could end up in prison and no one would know anything about you, for speaking against the government. But when I went down, I felt like it was the right decision to go down and then suddenly I got this adrenaline rush. I felt myself becoming involved in the uprising since day one." -El Deeb
December 25, 2011
We continue with Valerie's favorite!
Best bling: The WUdalion. This beauty speaks for itself!
December 24, 2011
Today, we check Eric's pick!
Best table: Ari's handmade table. WU is all about making something great with the tools around you.  It is how we view hip hop and what we try to pass on to those around us so we can learn from one another.  While at first glance, WU Digital Technologies Director Ari's table may not seem very "hip-hop," his approach to building it (and life in general) certainly is.  Ari looked at the resources around him. Remixed them. And out popped a table that would make CB2 designers jealous.  Ari's table gets my vote in the best of 2011 category for his steadfast approach to DIY.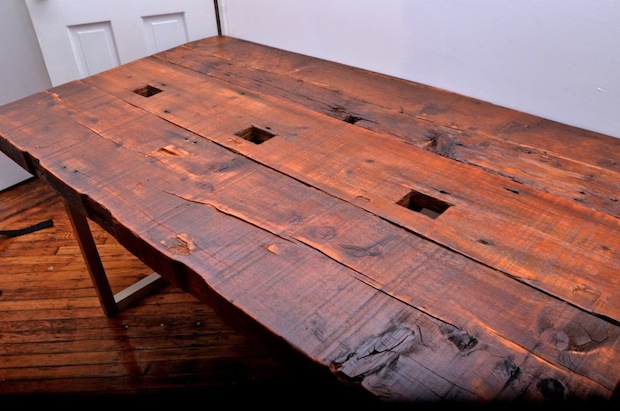 December 23, 2011
We continue the countdown with Laura's pick!
Best Love Letter to Hip Hop
:
Beats Rhymes & Life

:

The Travels of a Tribe Called Quest
. Michael Rapaport's documentary on the feel-good group from New York brings together members of De la Soul, the Roots, the Beastie Boys, and a veritable who's who of a whole hip hop generation, to salute Tribe for paving the way for conscious records. Tribe's work over the last two decades, as well as much of what's highlighted in the film, speaks to our mission at World Up while reminding us that at our core we are all fans. Plus, the storyline laced with intra-Tribe drama helps shows just how much each member has given over the years.
"Filmed at the 2008 Rock the Bells tour and a subsequent trip to Japan, "Beats, Rhymes, & Life," bears evidence to the group's persistent hold on popular imagination. Tens of thousands of fans still know the words to Tribe songs, and promoters continue to pay top dollar for bookings. And despite the acrimony among members captured behind closed doors, their onstage chemistry remains." - 
The Los Angeles Times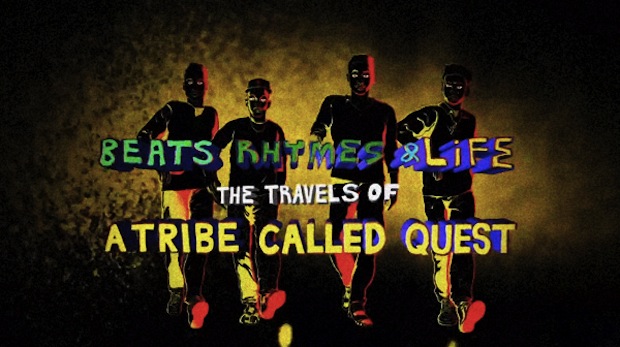 December 22, 2011
Check out Hannah's pick!
Best new musical genre: Moombahton. Born from Dave Nada's musical genius while spinning his kid cousin's "skip day" party the genre blends reggaeton, dutch house, dancehall, cumbia and whatever else falls in the mix. The mostly Latino high school crowd wasn't feeling the amped up club music he was spinning, so he slowed down an Afrojack remix of  "Moombah," by DJ Chuckie and Silva Cuomo, to a crawling 108 bpm and overlayed a reggaeton beat in order to give them what they wanted. Hence Moombahton was born.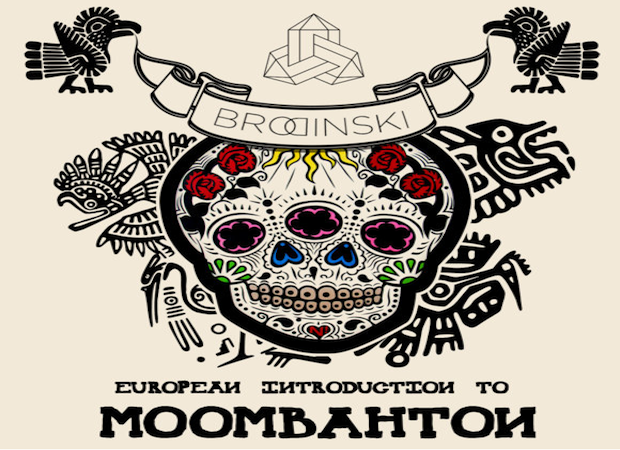 It's even generated subgenres — Moombahsoul, Moombahcore, and the list goes on. The genre is also unique because it didn't just start in one place, like dupstep in London, it literally took root all across the world within a matter of months. Moombahton will no doubt get you on the floor even if reggaeton bumping from tricked out car speakers is the farthest thing from your idea of entertainment.
December 21, 2011
Today, we check out Agnes' pick!
Best Twitter handle:
#hiphoped. Curated by revolutionary educators and leaders-
Chris Emdin
,
Timothy Jones
,
Brandon Frame
,
Amil Cook
,
Courtney Hardwick
and
Sam Seidel
, #hiphoped explores different topics in hip hop education and beyond. This weekly gathering of educators, artists, individuals and innovators delves deep into subjects like 'Increasing student resilience and perseverance through hip-hop' and 'How does hip-hop contribute to and challenge the cradle to prison pipeline.' The most amazing thing about #hiphoped? It's not just talking about the issues, it's about going deeper- it's building partnerships and alliances, and exploring solutions. It's about making positive change happen though hip hop.
Interested? Join the fam every Tuesday at 9pm EST by tweeting using the #hiphoped hashtag.

December 20, 2011
We start things off with Aaron's pick!
Best cookbook: Rice and Curry: Sri Lankan Home Cooking, written by Skiz Fernando of the seminal Brooklyn record label WordSound Recordings. He also makes and distributes Skiz's Original Sri Lankan Roasted Curry Powder, simply incredible. Claim to fame? He was Anthony Bourdain's guide for the Sri Lanka episode of No Reservations!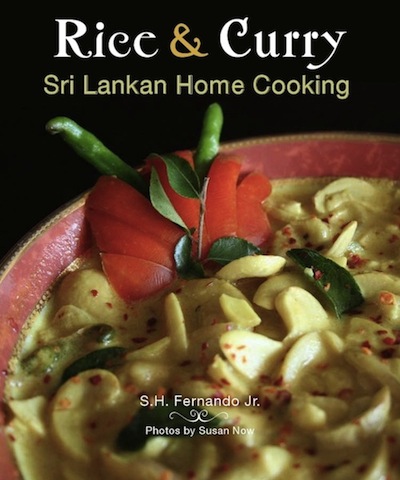 "Growing up on this food, which we have always referred to as "rice & curry," I have been privy to this secret. But whenever I share it with others they become instant fans. Just like the hip-hop music of my youth, which I exposed in one of the first serious books on the artform, The New Beats: Exploring The Music, Culture & Attitudes of Hip-Hop (Anchor/Doubleday, 1994), I feel like I am now shining a light on Sri Lankan food, and that people are ready to accept it."

Permalink:
No Comments »
No comments yet.