PANAMA ON BLAST! East 4th Sessions: Los Rakas
BY
Staff
, July 20, 2011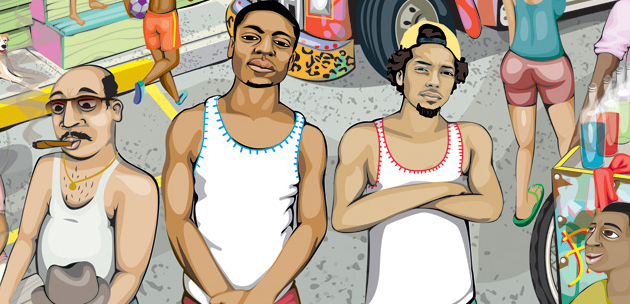 A few months ago we interviewed Los Rakas, one of our favorite new groups coming out of California who are also reppin Panama hard. If you are in NYC, they happen to be playing tomorrow night 7/21/11 at "The Spot" a Heineken and Remezcla (one of our favorite guides to to hot music) sponsored thing…in case you miss em there you can check em on the mainstage at SummerStage on 8/20/11… DONT MISS THEM! you'll be sorry when they blow up and you stayed at home…. just sayin.
Check em:
video shot by: Mikey Cordero
editing by: Craig Nisperos

Permalink:
No Comments »
No comments yet.