Four-Sided Sound: Quadron Tours the U.S.
BY
Staff
, July 6, 2010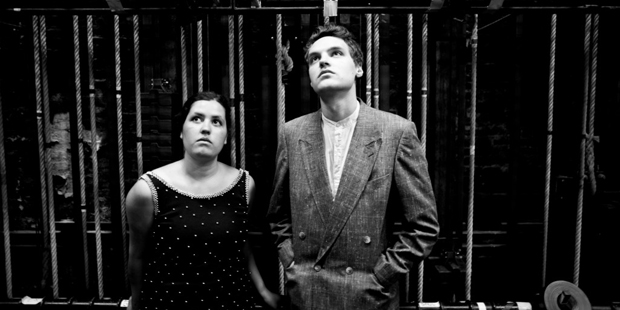 what we are listening to:
Take Feist-like vocals and add a dash of soul, and you've got the Denmark-based R&B duo Quadron, who are busy touring the United States. With an indie-electronic sound full of brassy and bassy tones, their calming, jazz feel distinguishes them from run-of-the-mill contemporary R&B.
With Robin Hannibal manning the instruments and 21-year-old vocalist Coco O, the group has a diversity of sound that many established artists can only strive for. Robin dabbles in different types of instruments, and Coco's voice is simply beyond her years. Like with the Yeah Yeah Yeahs or Santigold of years past, listeners will have trouble classifying this group—many of their songs end up in different genres from one-another. But you'll come away knowing you've just tried something new, and you really like the taste.
This tour marks the first time the entire band has come to play in the United States, with shows in DC, New York, Pennsylvania, Georgia and Florida. If you didn't have a chance to check them out on tour, we sat down with them when they rolled through Brooklyn…look for our exclusive interview coming later this week. Get better acquainted with Quadron's experimental sound, check them out on Myspace or their fantastic label PLUG Research.
No Comments »
No comments yet.